About the Christian Community Development (CCD) conference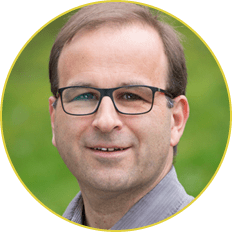 Andreas is coordinating the CCD network and conferences. His professional background is in the fields of Management in Nonprofit-Organisations, International Agriculture and Horticulture. He works as a freelance development consultant and is based in Germany. Since 2007 Andreas is involved in international development with several Nonprofit Organizations in South Asia and Eastern Africa, both in rural and urban settings, in development and relief sectors. Additional roles include lecturing as adjunct faculty on financial management and community development in several academic programmes. Andreas has been serving for 10 years in Nepal with the International Nepal Fellowship (INF) and the local NGO Sagoal, which promotes integral initiatives by local churches.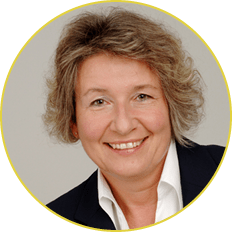 Renate is the management assistant. She is your primary contact for all your questions and comments. She speaks German and English and appreciates to give you information and a helping hand. She loves reading books – always a good issue to talk about with her.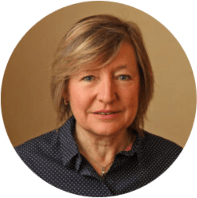 Deborah is the International Co-ordinator of Micah Global. Before taking up this position, she spent 20 years in organisational consulting within the Christian development sector, in South Africa and abroad. Prior to entering this sector, Deborah worked for 15 years in corporate IT development. In 2020 she completed her PhD in Theology and Development at the Faculty of Theology at Stellenbosch University, researching the missional role of the Christian development organisation. Deborah is passionate about seeing the the Body of Christ equipped to participate in God's mission of holistic or integral salvation.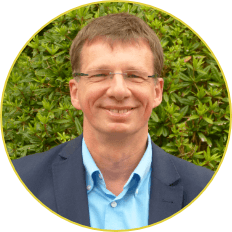 Wolfgang Büsing is the director of AEM Germany for now over 24 years.
Before this he had been the director of Pro Christ – a German evangelistic event. He loves foreign cultures, and has got a heart for mission. He is also the managing director of Global Volunteer Services.
Faced with the challenges of global poverty, many Christian organizations historically responded to this by engaging in smaller or larger projects to relieve the needs of the poor and to seek ways out of poverty. Klaus Strub, a farmer from Germany, had the passion to be involved in such initiatives and engaged in missions as a volunteer. He was convinced, that agriculture was an important ingredient in poverty alleviation and was seeking to network with others with the same passion. The first gathering of like-minded practitioners was being held in Korntal in 1993.
From these beginnings, the Christian Community Development Network (CCDN) came into being in 2003 and its hallmark continues to be its movement character. Those who help to organise the conferences do this voluntarily with the investments of their respective organisations. The Christian Community Development Conferences became a regular two yearly event in Germany, bringing together practitioners from different groups and organisation involved in Christian development and relief. The German Association of Evangelical Missions (AEM) took this initiative under its wings. In the following years the conference continued to increased in its scope by drawing in more international participants and by entering a close partnership with Micah Global. Since 2012, the conference is jointly organized by the AEM, European Evangelical Mission Association (EEMA) and Micah Global.