Get know our speakers for the conference 2022
Born and raised in the Philippines – growing up in different major islands of the Philippines.  Graduated from the University of the Philippines and completed Master's of Divinity in El Theological Seminary in Cebu City, Philippines and Master of Arts in Sustainable Development in World Learning Graduate Institute- School for International Training, Vermont, USA
Served on board MV Doulos for four years and after that joined OM Philippines; started the work among children at risk, organized community work, especially in areas affected by disasters. Later served as the National Director of OM Philippines until 2020 and is now serving as the Associate Director of OM Catalytic Ministries and is also part of East Asia Leadership Team on Special Projects. 
Adjunct faculty of Asian School of Development and Cross-Cultural Studies, facilitating courses on Strategic Planning and Appreciative Inquiry as well as in community workshops.
Contributed a chapter in Undivided Witness book focusing on Integral Mission.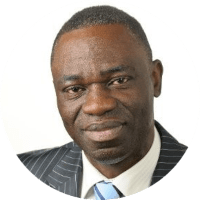 Dr Moses Alagbe was born in Ilogbo, Nigeria in 1958. Moses obtained his Agriculture degree in India. After that he taught 5 years in High School in Nigeria, studied theology in the Netherlands, and did his doctoral program in Transformational Leadership in Seattle, USA. Nowadays he is pastoring the Maranatha Community Transformation Center in Amsterdam and ambassador for Tearfund NL He is also an intermediary in family strives and a John Maxwell certified trainer.  During his 25 years as a pastor in Amsterdam, Moses Alagbe gained experience in serving the community and building bridges between immigrant communities and Dutch institutions. Togther with his wife Annet, they are supporting The Integral School in Moses' home in Nigeria, with the vision to see a new generation with a new mindset that will grow into transformational leaders in Nigeria.
Minella van Bergeijk is CEO of Tearfund Netherlands. Minella van Bergeijk has worked as chief editor of a Christian magazine and has worked for Dutch TV as presenter of the program 'Ik mis je' (Missing You). Before this, she was the Alpha Marriage Course coordinator for many years. Earlier, she worked in a women's shelter as a social worker with victims of sexual violence, and she was the city coordinator for human trafficking in Utrecht. Van Bergeijk studied Social Work and Sexology, specialising in Sexual Violence.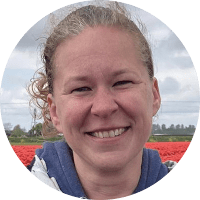 Jodi is passionate about Integral Mission and for the past 17 years has worked for Christian development organisations helping to envision and equip churches to respond to needs in their communities and bring true transformation. She lived and worked for 7 years in Uganda, initially supporting church-based HIV prevention programming but transitioned that work to more holistic church and community mobilisation, responding to a wide spectrum of needs. Jodi has seen church and community mobilisation processes bring about transformation in a variety of contexts, most notably in IDP camps in Northern Uganda where there was high dependency and a large UN presence. This has strengthened her belief that church mobilisation is possible anywhere. In 2017, Jodi joined Tearfund UK to provide strategic management to their church and community transformation priority area.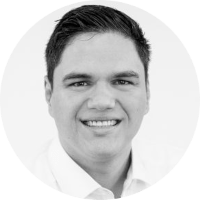 Wilm de Haan is a senior business consultant and CEO of the "B4T Empowerment GmbH" (Ltd). B4T's objective is to sustainably assist people out of poverty and social isolation, through founding and investing in companies that create fair jobs, especially for the disadvantaged.
After attending Operation Mobilization (OM) Mission Discipleship Training (MDT) in South Africa, Wilm studied International Business in Germany, England and the USA. Since 2014, he worked for multiple consulting companies in Germany focusing on digital transformation and operational excellence. Besides that, he supported OM GSI with business coaching of "BAM – Business as Missions" entrepreneurs in Tanzania and Sambia. Wilm and his wife are passionate about the local church and are very involved e.g., through leading the TV team at their church in Düsseldorf.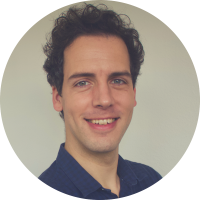 Matthieu is the father of two daughters (5 and 2 years old), likes groovy music, exciting philosophical-theological discussions and the culture of Latin America. He lives with his family near Basel (Switzerland) and works as the Executive Director of Interaction, the Swiss umbrella organisation of 34 Christian development organisations. He studied Sociology & Theology (BA) and International Development Studies (MA) and spent 5.5 years in Honduras after his studies. In his free time, he enjoys talking to interesting people for his Justpeace podcast, should do more sports and is happy when his children allow him to sleep in a little longer on weekends.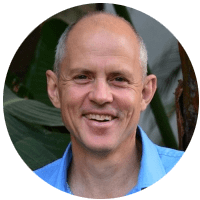 Dr Mark Galpin is a Postgraduate Programme Leader, Tutor & lecturer in Poverty & Justice studies and Leadership at All Nations Christian College in Ware, UK. BSc (Hons) Environmental Science, MSc (Tropical Agricultural Development), PhD (Agricultural Development). Mark has been involved in cross-cultural mission and community development for the last 30 years. He lived and worked in East Africa (1991 – 94), where he grew up. In the year 2000, Mark completed his PhD in Agricultural Development at the University of Reading. He and his family served in Nepal, initially with the International Nepal Fellowship (INF) in a number of different programme focused roles and then in senior management. In 2007-8 Mark briefly taught Development Studies at All Nations as a missionary in residence before returning to Nepal to serve as Executive Director of the United Mission to Nepal (UMN) from 2009 to 2016. In September 2016 Mark returned to All Nations as a lecturer and tutor, heading up two of the major streams of the college; Poverty & Justice studies and Leadership. In March 2018 Mark became the All Nations Postgraduate Programme Leader. Mark is the chair of the Global Connections Integral Mission Forum and a board member of charity 28 Too Many. He recently co-edited a book titled Undivided Witness and has a keen interest in linking theology and community development and seeing the local church act as an agent of change in society.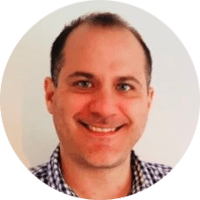 Phil is angered by injustice and is forever hopeful – believing that ordinary people, particularly when working together as the local church, can make a significant difference. He is Global Partnerships Lead for World Without Orphans – a collaboration of faith-based organisations and community networks in 80 countries that are calling and equipping national leaders to collaborate in solving their countries orphaned and vulnerable children crisis.
He was previously CEO of Home for Good, a UK based fostering and adoption charity that inspired and supported Christians to foster and adopt, and equipped churches to better support families who fostered and adopted children. Phil has a Masters in Globalization and International Development from the University of East Anglia, UK. He is on the board of various NGOs – including Spurgeon's Children Charity, one of the UK's leading children's charities for over 150 years.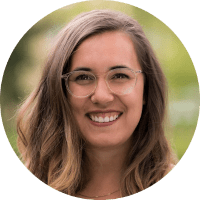 Tabea Gutmann is a trained pediatric nurse and theologian. She has been working for Micha Germany as an education officer for 2 years. Her heart has been beating for Christians in particular to be able to speak in a multi-complex world and to discover their effectiveness.
In her free time she loves to read, write, laugh out loud and enjoy the good life with friends, a book or a glass of wine.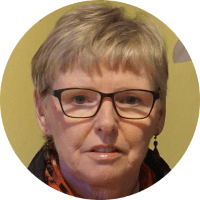 Rosemary Hack was born near Manchester, in England. Her background is in fashion design, but when she committed her life to Christ she realised that it was more important to help people look good on the inside than the outside! She consequently joined OM in 1979. She, with her husband Michael, have lived overseas and ministered in various places around the world for the past 40 years (Middle East, Asia, Africa), most recently having lived over 20 years in S. Africa. She founded AIDSLink International in 2006. AIDSLink is ministering to people infected or affected by HIV in around 15 nations and training and equipping others to do likewise. Over the past few years she has become increasingly concerned about how we care for creation and was co-leader of an OM working group looking at how we as a mission respond to this and the connection between caring for creation and healthy churches amongst the least reached. She is passionate about tackling issues of injustice and oppression and believes that challenging some of the deep beliefs and theology that lie below the surface is a key part of this.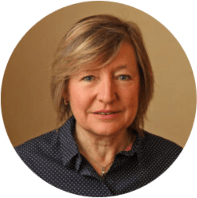 Since 2003, Deborah has worked exclusively within the Christian development sector having been involved with over 150 different Christian development organisations, alliances, networks, academic institutions, and local churches. As one of Deborah's references noted – she is 'passionate for God's Kingdom to come' and has thus dedicated her life to being involved with work that touches the lives of people facing the challenges of poverty, injustice, and marginalisation. Deborah has a deep lived involvement with Integral Mission, as well as extensive experience in various leadership and facilitation roles. Deborah has experience in network leadership, applied theological foundation, fundraising, cross cultural work, teaching and facilitation skills and has completed a PhD focused on bringing theology and development together. Deborah believes that God is inviting his people into a season of greater global unity and collaboration, one in which the diversity, experience and commitment of the Micah members will have a key contribution to make, and she is excited to be a part of this.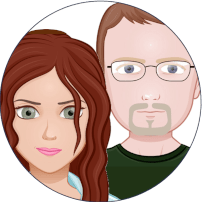 In their transparent and unique style, Neal and Anna share God's Word woven with personal experiences from nearly twenty-five years of full-time missions, including almost two decades of living and working in war-torn Islamic countries. Their passion is for Christ and encouraging others to develop courageous passionate faith in Him.
Neal is a life-long student, practitioner and trainer in the area of shepherd leadership and life development. He has worked with numerous field leaders across multiple sectors in the for-profit, non-profit, para-church, and educational worlds, more than 70 organizations he has served. Neal holds a Bachelor of Science from Moody Bible Institute in Chicago, Illinois. He has over 15 years of experience serving in the Persian and Turkic regions of the world as a humanitarian aid worker, team leader, and Country Director of a large international team operating in the high risk environment of Afghanistan. In 2010, he and his wife, Anna, joined Barnabas International.
Anna holds a Master's in Educational Leadership from Bethel University and a Doctor of Religious Studies from Trinity Theological Seminary. She is a Bible teacher and occasional conference speaker at international women's events in Central Asia, the Middle East, and in the US. They have traveled in almost 70 countries providing consulting, training, debriefing, pastoral counseling, leadership, member care, crisis response, developing materials, monitoring global trends and opportunities while developing expertise on cross-cultural risk as they've focused on global workers on the front lines of Central Asia and the Middle East. Anna's recent book, Facing Danger: A Guide Through Risk and the training Neal developed from it, Risk Assessment and Management (RAM) Training are based on Anna's doctoral dissertation on a Theology of Cross-Cultural risk. These two resources are quickly being utilized by global workers all over the world.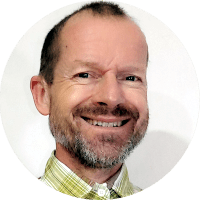 Jim (PhD Theology, MA Rural Development), originally an agriculturalist, from UK, has lived in an African village, using indigenous languages on a daily basis, while rearing local children, for 34 years. Jim teaches the Bible in indigenous churches in Kenya / Tanzania, using Luo and Swahili languages. He finds that the Gospel speaks powerfully to indigenous African systems of healing. African people shift their beliefs in healing from witchcraft that sheds blood, to faith in Christ's shed blood. Jim develops deep relationships through adopting a 'vulnerable' stance. That is: 1. Use of indigenous languages; enables listening to what cannot (or will not) be said in English. 2. Not having foreign money to give out facilitates open communication. He becomes vulnerable to being 'told the truth' even by 'the poor'. To be vulnerable to be hurt is to have sensitive ears for hearing, he suggests. Jim's most important book may be: How Western Anti-racism Harms Africa and How we can do Better (2021). His novels, African Heartbeat, and To Africa in Love, are good for non-academics. For his articles see here: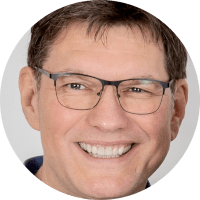 Born 1964, married, five children, Pedagogue and Theologian. After working as a pastor in Gera and as a human rights advisor for the MdB Frank Heinrich, he is since 2016 Representative of the German Evangelical Alliance at the seat of the Bundestag and the Federal Government. Uwe co-authored with Frank Heinrich books on the subject of human trafficking ("Der verdrängte Skandal. Menschenhandel in Deutschland", "Das Nordische Modell. Eine Möglichkeit für Deutschland").
Frank Heinrich was born in Siegen. At the age of three he moved to the southern part of Germany together with his family where his parents managed a retirement home. After a civil service he spent a year abroad in Canada as a divinity student. When he returned he finished his studies of social education and became a member of the Salvation Army in Freiburg im Breisgau. Until 1995 he was head of the social missionary service (Die Insel and Die Spinnwebe) as a social worker. In 1997, Frank was fully ordained as a Salvation Army Officer. Together with his wife he was leading the Salvation Army in Chemnitz between 1997 and 2009. Married since 1987, he is a father of four children.
Frank became a member of the Christian Democratic Union (CDU) in 2007. In the parliamentary elections in the years 2009, 2013 and 2017 he secured the direct mandate for the constituency Chemnitz. In parliament he served as a member of the CDU/CSU parliamentary group and the group's deputy speaker on the Committee on Human Rights and Humanitarian Aid.
Paul is a UK and international advisor on cities, regions, and local economies since 2005, with interests in local and city governance, community leadership and local, city and regional development. He has considerable experience of operating across policy practice and academia. He is a skilled presenter, facilitator, and qualitative researcher, with a PhD from UCL's Bartlett School of Planning. Paul has over 30 years of senior policy experience in local and national government in the UK and 15 years as an international and UK expert. He is cooperating with Tearfund on adapting their Church and Community Transformation for urban contexts.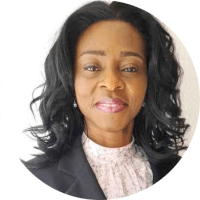 Kate Ivara Imasuen is Founder of Great Africa Network for Women e.V and a Co-pastor with her husband Philip Imasuen at the House of Prayer International Church, Berlin with branches in Bonn and Nigeria. She served for twenty years as Secretary – Consular, Political and to Charge´ de Affaires at the Nigeria Embassy in Germany and briefly, as Consultant, at Embassy of South Sudan in Berlin. Kate is an ardent advocate on Women´s right, especially on human trafficking, forced prostitution, and the girl-child. She has transverse continents speaking-up for the prevention and empowerment of Nigerian victims/survivors of human trafficking over many years. Currently she partners with Kera Basil Foundation in Nigeria to train women and youths on skill acquisition and has also written a book on legal migration as a means to curb the menace. Above all, Kate believes that JESUS CHRIST is the only power that can deliver from ritualistic and voodoo practices involved in human trafficking and forced prostitution. Kate is specialist on Children's Right´s.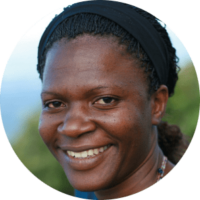 Sara Kaweesa is the National Director of A Rocha Uganda. Sara lives at the A Rocha field base in the slums around Lubigi Wetland on the outskirts of Kampala. A Rocha Uganda is studying and protecting the wetland, important for many waterbirds and birds of prey, through their work with the local communities. Providing clean drinking water and finding new ways to dispose of sewage and rubbish is transforming lives, bringing health, dignity and hope to the people, whilst also reducing the pollution of the swamp.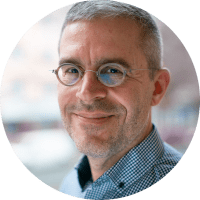 Markus is the Head of International Programmes for Tearfund Germany in Berlin. Last year, he has returned to his home country Germany after 20 years abroad. During this time he started a teacher training college in South Sudan, pursued a second Masters in International Education in Norway, researched in Bangladesh and advised programmes in Cambodia. For the last nine years, he served as International Programmes Manager for Tearfund Ireland.
Markus is passionate about participatory faith-based community development and alternative care beyond orphanages. He learned about the latter in Cambodia and in Ireland, where he contributed, to a joint Tearfund publication on orphan care. He is married with two children.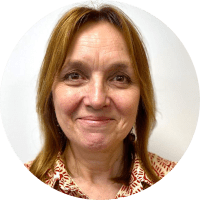 Emma Lynch coordinates the Global Citizenship Education programme at Tearfund Ireland working primarily in the non-formal youth, adult and community sectors. Having spent several years volunteering overseas in Nepal, Emma has been involved in the development sector in Ireland since 2007. An active member of her local church, Emma sits on the Board of the Evangelical Alliance of Ireland, the Executive Committee of the Nepal Ireland Society, the Standards and Awards committee of the Irish Global Citizenship Award and currently convenes the Comhlámh End Orphanage Volunteering Working Group.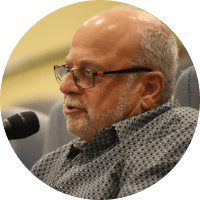 Salim J. Munayer is the founder of Musalaha Ministry of Reconciliation, which has been bringing Israelis and Palestinian together since 1990 and creating a forum for reconciliation. Salim is a Palestinian-Israeli born in Lod as one of six children and received his BA from Tel Aviv University in History and Geography, his MA from Fuller Theological Seminary, graduate studies in New Testament from Pepperdine University and his Ph.D. from the Oxford Center of Mission Studies in the UK. His doctoral dissertation was written on "The Ethnic Identity of Palestinian Arab Christian Adolescents in Israel." He has published several books on Reconciliation, the Israeli-Palestinian Conflict, and Christians in Israel and the Palestinian Authority, his most recent work is Through My Enemy's Eyes, Envisioning Reconciliation in Israel-Palestine, co-authored with Lisa Loden. Salim served as academic dean of the Bethlehem Bible College from 1989 to 2008 and is a professor at the college. Since 2021 Salim serve as the coordinator for Peace and Reconciliation for the MENA region as initiative of WEA. He is also an adjunct professor at Pepperdine University and the Hebrew University of Jerusalem. Salim is married to Kay, founder of the Daylight Project, a charity that advocates for social justice among the marginalized in Palestinian and Israeli society. She is also a contributing writer on Another's Voice, a blog by women providing hopeful perspectives in the midst of the Israeli-Palestinian conflict. Together they have four adult sons, Jack, Daniel, John, and Sam.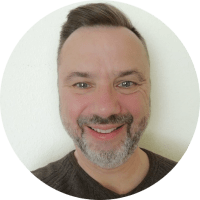 Dr. Peter Nitschke is the Director for Community Partnerships at the Plastic Bank, engaging communities to create value out of plastic. The Community Partnership Program is engaging schools and faith communities In Brazil, the Philippines, Indonesia and Haiti to stop ocean plastic through recycling and driving behavioral change.
He lived for 20 years in the Philippines working in the leadership of several NGOs and academic institutions before pioneered the now thriving Plastic Bank branch. He returned to his native Germany in 2018.
Peter gained his experience in Urban Transformation by relocating for 8 years in an urban poor community in Manila, living with the people, learning their culture and language and mobilizing their capacity for transformation and upliftment.
Theoretically, our name says it all. Plastic Bank is where plastic is deposited, and currency is withdrawn.
Practically, Plastic Bank builds ethical recycling ecosystems in the world's most vulnerable coastal communities where collectors come to exchange plastic waste for bonuses. The collected waste is reborn as Social Plastic® which can be easily reintegrated into products and packaging while the bonuses help collectors improve household income and affordability for basic family necessities such as groceries, cooking fuel, school tuition and health insurance.
Purposefully, Plastic Bank empowers the regenerative society. At one end, Plastic Bank strives to eliminate the need for single-use plastic by creating a closed-loop supply chain for global manufacturing. On the other, it enables collectors in vulnerable coastal communities to become recycling entrepreneurs, potentially lifting millions out of poverty.
Digitally, Plastic Bank has deployed a blockchain infrastructure under the name of Alchemy™ that secures every transaction and provides real-time data visualization – allowing for transparency, traceability, and rapid scalability.
Globally, Plastic Bank currently operates in Indonesia, the Philippines, Haiti, Egypt and Brasil.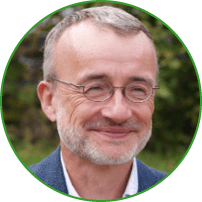 Frank Paul and his wife Ute have three children. They belong to OJC, an intentional interdenominational community in Germany – sharing life, daily work, resources. OJC-vision and mission embraces churches and society – but focuses on living and offering (mainly) to young people: friendship, a place of belonging, and a sense of direction in Jesus Christ. OJC confirms that the strength as a fellowship lies in the dynamic combination of community living, intellectual and spiritual reflection, and social action. Frank is also a member of the AVM, Alliance of Vulnerable Mission trying to encourage others in intercultural contexts to lean on local strengths, resources and mother tongues. 18 years they lived in Argentina – collaborating a few years with the Kairos foundation (friends and partners of our community) in the slum areas of Buenos Aires. Then they joined an international team of fraternal workers who are accompanying real independent indigenous churches in the Chaco area in northern Argentina.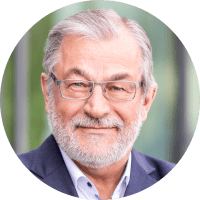 Dr. Johannes Reimer is Professor of Missions Studies and Intercultural Theology
at the University of South Africa, Pretoria. For the past seven years he was the
Director of the Peace and Reconciliation Network of the World Evangelical Alliance and now heads their Public Engagement department. He is personally involved in a number of conflict resolution programmes and has written several books on Mission and Peace. Reimer is married to Cornelia, together they enjoy three children and two grandchildren.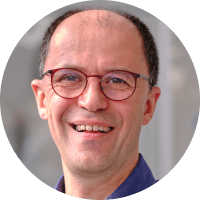 Dr Thomas Schmidt is a medical doctor and has worked with Allianz-Mission for 16+ years as Co-Founder of a Christian NGO in Vietnam. His focus was on poverty alleviation, health and people development. In Vietnam he learned about "Business for Transformation – B4T" as a sustainable approach to create dignified jobs for poor and marginalized people.
Since 2014 Thomas works in the head office of Allianz-Mission in Germany in People Development and other areas. He introduced the concept of B4T in his organization and coordinates AM's B4T activities. Together with some business people he established the "B4T Empowerment GmbH" (Ltd), a for-profit company registered in Germany to facilitate B4T initiatives around the globe. Currently this company is supporting legally registered B4T businesses in Kenya and Tanzania and together with AM a local entrepreneur training & empowerment hub in Tanzania.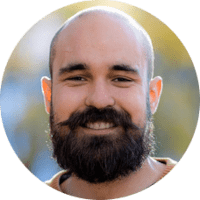 Valere discovered his love for theology in Vienna and was able to live out his pioneering spirit by founding a Bible school, among other things. He moved to Berlin 3 years ago for his dream job and since then he has been able to move and pass on his heart's issue of justice and the voice of the church in political change processes in a variety of ways at Micha Germany. Valere likes good discussions, likes the vibrant berlin vibes and is passionate about driving a VW bus that is older than himself.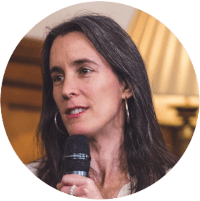 Dr Ruth Valerio is Global Advocacy and Influencing Director at Tearfund. An environmentalist, theologian and social activist. Ruth holds a doctorate from King's College London, and honorary doctorates from the Universities of Winchester and Chichester. She is Canon Theologian at Rochester Cathedral and her home church is part of the 24/7 Prayer Network. She enjoys living sustainably – practising what she preaches and inspiring others as she does so – in the South of England with her family. She is the author of L is for Lifestyle:Christian Living that doesn't cost the earth, Just Living:Faith and Community in an age of Consumerism, and the children's book Planet Protectors: 52 ways to look after God's world. She also wrote the Archbishop of Canterbury's 2020 Lent book, entitled Saying Yes to Life. Ruth is a regular contributor on Radio 4 and the BBC World Service.