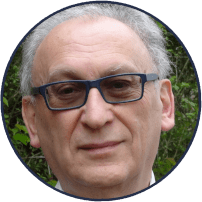 Bernhard Ott
Bernhard Ott has been involved in theological education and academic leadership for almost 40 years. Currently he serves as Professor & Supervisor of Doctoral Research & Dissertations at the European School for Culture and Theology (ESCT) (Korntal/Stuttgart, Germany). ESCT is the German branch of Columbia International University (Columbia SC, USA). As Professor Extraordinarius at the University of South Africa, he researches, supervises and examines for the department of Christian Spirituality, Church History and Missiology.
He is also Chairman of the European Council for Theological education ECTE (former European Evangelical Accrediting Association). Bernhard Ott earned a Masters Degree from Fresno Pacific University Biblical Seminary (1984). For his PhD thesis (1999 Oxford Centre for Mission Studies) he investigated evangelical theological colleges in Germany (Beyond Fragmentation: Integrating Mission and Theological Education. Oxford 2001).
Bernhard and his wife have four adult children and live in Liestal, Switzerland. They are members of an Anabaptist congregation in Basel, where he serves as a lay-minister.
How can this world get back on track? is the question discussed in his recent book in German: Tänzer und Stolperer, the same question that will also be explored in his reflections during the conference. It's not only a question we ask as humans, this is also God's concern. The fact that God realizes his reign means nothing else than getting his world back on track – and the transformation of human beings is the starting point. Nothing else is needed more urgently in our world than upright, honest, righteous and serving people. It is all about virtues and character.
This is exactly what the Bible speaks of. We can look at the Ten Commandments, the wisdom teachings of the Old Testament or the life and the teachings of Jesus – the focus is always on how humans can relate to their creator again in order to become truly human.
Bernhard Ott clearly shows that the Christian faith is not about redemption from being human, but about liberation to become truly human. Whenever human beings begin to listen to the music of the creator and to dance in their lives according this music, all of creation will get back on track again.
Ruth Valerio
Dr Ruth Valerio is Global Advocacy and Influencing Director at Tearfund. An environmentalist, theologian and social activist, Ruth holds a doctorate from King's College London, and honorary doctorates from the Universities of Winchester and Chichester. She is Canon Theologian at Rochester Cathedral and her home church is part of the 24/7 Prayer Network. She enjoys living sustainably - practising what she preaches and inspiring others as she does so - in the South of England with her family.
She is the author of L is for Lifestyle:Christian Living that doesn't cost the earth and Just Living:Faith and Community in an age of Consumerism, and has written the Archbishop of Canterbury's 2020 Lent book, entitled Saying Yes to Life.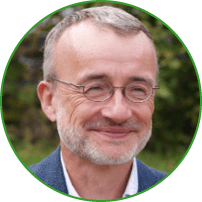 Frank Paul
Frank Paul and his wife Ute have three children. They belong to OJC, an intentional interdenominational community in Germany - sharing life, daily work, resources. OJC-vision and mission embraces churches and society - but focuses on living and offering (mainly) to young people: friendship, a place of belonging, and a sense of direction in Jesus Christ. OJC confirms that the strength as a fellowship lies in the dynamic combination of community living, intellectual and spiritual reflection, and social action. Frank is also a member of the AVM, Alliance of Vulnerable Mission trying to encourage others in intercultural contexts to lean on local strengths, resources and mother tongues.
18 years they lived in Argentina - collaborating a few years with the Kairos foundation (friends and partners of our community) in the slum areas of Buenos Aires. Then they joined an international team of fraternal workers who are accompanying real independent indigenous churches in the Chaco area in northern Argentina.
Homepage OJC
Homepage Vulnerablemission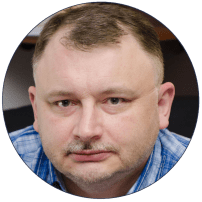 Vladimir Ubeivolc
Vladimir Ubeivolc got his PhD in Contextual Missiology from Wales University. He is senior pastor of an Evangelical church in Chisinau, Moldova; co-founder and president of Beginning of Life NGO; coordinator of Micah Global and Peace and Reconciliation Network (within WEA) in Eastern Europe and Central Asia. He thought in various Christian universities and seminaries in such countries as Moldova, Ukraine, Russia and in a few schools in Central Asia.
Married to Yulia, together they raised their daughter Anna.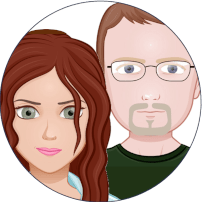 Anna & Neal
In their transparent and unique style, Neal and Anna share God's Word woven with personal experiences from nearly twenty-five years of full-time missions, including almost two decades of living and working in war-torn Islamic countries. Their passion is for Christ and encouraging others to develop courageous passionate faith in Him.
Neal is a life-long student, practitioner and trainer in the area of shepherd leadership and life development. He has worked with numerous field leaders across multiple sectors in the for-profit, non-profit, para-church, and educational worlds. CRU, Mission Aviation Fellowship, United States Armed Forces, YWAM, Network of International Christian Schools, SIL, IMB, WEC, Frontiers, International Assistance Mission, Avant, and ReachGlobal are just a few of the more than 70 organizations he has served.
Neal holds a Bachelor of Science from Moody Bible Institute in Chicago, Illinois. He has over 15 years of experience serving in the Persian and Turkic regions of the world as a humanitarian aid worker, team leader, and Country Director of a large international team operating in the high risk environment of Afghanistan. In 2010, he and his wife, Anna, joined Barnabas International.
Anna holds a Master's in Educational Leadership from Bethel University and a Doctor of Religious Studies from Trinity Theological Seminary. She is a Bible teacher and occasional conference speaker at international women's events in Central Asia, the Middle East, and in the US.
They have traveled in almost 70 countries providing consulting, training, debriefing, pastoral counseling, leadership, member care, crisis response, developing materials, monitoring global trends and opportunities while developing expertise on cross-cultural risk as they've focused on global workers on the front lines of Central Asia and the Middle East.
Anna's recent book, Facing Danger: A Guide Through Risk and the training Neal developed from it, Risk Assessment and Management (RAM) Training are based on Anna's doctoral dissertation on a Theology of Cross-Cultural risk. These two resources are quickly being utilized by global workers all over the world. Visit her at her blog at http://better-than-gold-faith.blogspot.com/ to learn more.
When they are not teaching, speaking, or facilitating a workshop, they begin their days drinking a cappuccino and end them laughing around the dinner table with their teenagers. Neal and Anna serve with Barnabas International. Their family recently completed five years basing from Turkey and reside in Minnesota during their current home leave.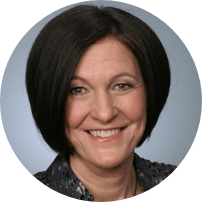 Jean Johnson
Jean Johnson serves as the Director of Five Stones Global. She has over 32 years of vocational cross-cultural ministry experience. This includes church planting among Cambodians in St. Paul/Minneapolis in the USA and 16 years of service in Cambodia. She presently promotes and teaches about creating a culture of dignity, sustainability, and multiplication in Great Commission efforts. Please visit
fivestonesglobal.org
.