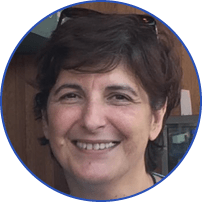 Dr. Alia Abboud
Alia Abboud joined Lebanese Society for Educational & Social Development (LSESD) in April 2003 following years of service with World Vision Lebanon as Communications Officer, and then Operations Manager. Alia carries an MBA in NGO Leadership from Eastern University (PA), a Master's Degree in Sociology from the Lebanese University, and a Doctorate in Business Administration (DBA) from the Robert Gordon University in Aberdeen, Scotland.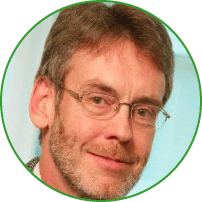 Dr. Martin Allaby
Martin Allaby is a British public health doctor and researcher who has worked for ten years in south Asia and conducted field research in Laos, Cambodia, Myanmar, Vietnam, the Philippines, Kenya, Zambia and Peru. During the Maoist insurgency and revolution in Nepal he helped the United Mission to Nepal focus its strategy on poverty reduction, and worked for the UK Department for International Development on health sector reform.

His experiences have convinced him that corruption is a potent cause of poverty, and that the church needs to do more about it. He chairs an NGO in Oxford called Faith in Government and earns his living at the National Institute of Health and Clinical Excellence in London.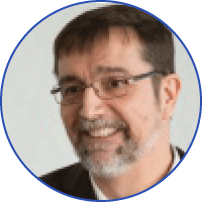 Alfred Borchert
Alfred Borchert, trained as mechanical engineer, worked more than 20 years for a charity, 15 years from that as manager of an NGO in Central Asia. For some years now, he is building and leading a social work among migrants in Germany.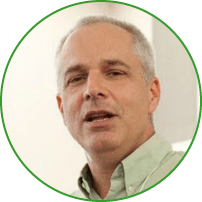 Jonathan Bornman
Jonathan Bornman, cross-cultural trainer and EMM's Christian/Muslim relations consultant and team coordinator, served with his family among the Muslim people of Senegal from 1999-2009. This experience prepared him to express his love for Muslims by helping Christians to understand what Muslims believe and to learn a Christ-centered approach to relating to them.

Jonathan is currently pursuing a PhD at the Oxford Centre for Mission Studies part-time, as he continues his role as part of the team. In a world where complex conflicts sometimes divide Muslims and Christians and where mutual suspicion can build walls, this team speaks boldly and trains persistently for bridges of loving and respectful connection between Christians and Muslims, while faithfully confessing Christ. Jonathan speaks French and Wolof.

Special focus: Preaching the gospel of Jesus Christ; sharing the gospel with Muslims; and Christ-centered peacemaking in a world of many religions and ideologies.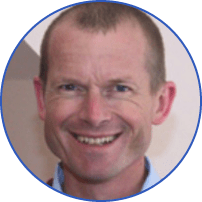 Jim Harries
Jim lives in Western Kenya. His home sending churches are mostly Baptist churches in the UK. Jim looks after orphan children in his home, assisted by some Kenyan ladies. He ministers with indigenous churches, using the Luo and Swahili languages.
Jim also engages in a lot of research and writing from his office, which is in a Coptic Orthodox church mission compound. Jim has degrees in agriculture, development and biblical interpretation. His PhD is in theology, incorporating insights from missiology, anthropology and linguistics. Jim is on adjunct-faculty at William Carey International University in California, and is Professor or Religion at Global University. He has published numerous articles and books.
Jim is the Chairman of the AVM, Alliance for Vulnerable Mission, which encourages missionaries to the majority world to use indigenous languages and resources in their ministries.
Homepage Vulnerable Mission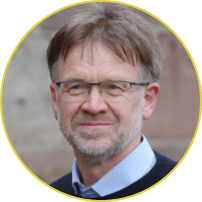 Dr. Thomas Kröck
Thomas graduated in Agriculture at the Justus-Liebig-University Giessen, Germany and holds an MA in Intercultural Studies of Columbia International University, USA. For his PhD he worked at the International Rice Research Institute in the Philippines. With his wife and three children he lived and worked for 10 years in Tanzania training church workers and coordinated rural development projects in the Anglican Diocese of Mount Kilimanjaro.
As Project Officer in the German Youth Federation for Christian Endeavour (EC) he was in charge of supporting child development projects in India, Nepal, Brazil and Eastern Europe and also facilitated international youth exchanges.
Since 2012 Thomas has been teaching Development Studies in a M.A. programme cooperating with the University of South Africa (UNISA) and is presently employed as a lecturer by the YMCA-University in Kassel, Germany. Thomas has been involved with the CCD-Conference since 2004 and is a member of the conference organizing committee.
Homepage Christian Development Studies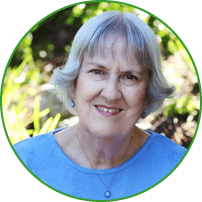 Dr. Rhiannon Lloyd
Dr Rhiannon Lloyd (Healing the Nations) trained as a doctor of medicine and psychiatry in the UK. Since 1985 she has worked extensively in cross cultural situations. Since 1994, she has pioneered a reconciliation ministry in Rwanda, working initially with African Enterprise, and later with Mercy Ministries International.

Before starting the work in Rwanda she spent many years counselling people with deep emotional wounds and teaching on courses for Christian workers. Rhiannon was also an active participant in the Europe-Africa Reconciliation Process, and has been involved in public acts of repentance in D R Congo, Rwanda and Kenya. She has spoken in schools, churches, prisons, public meetings, Government prayer breakfasts, radio and television in numerous countries. Her desire was to help restore the church to its calling to be a peacemaker in the nation.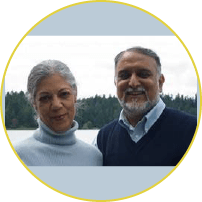 Vishal & Ruth Mangalwadi
VISHAL MANGALWADI and his wife RUTH are continuing William Carey's work in modern-day India. Vishal is one of India's foremost Christian intellectuals, the author of seven books, an inveterate evangelist, and a political activist.
Mandy Marshall
Mandy was, until June 2012, Tearfund's Programme Development Advisor for Gender. She combined her role at Tearfund alongside Co-Directing Restored for over two years. Mandy has travelled extensively over the last 20 years and has run gender & gender-based violence training across Africa, Latin America, Central Asia, Russia, SE Asia and the UK.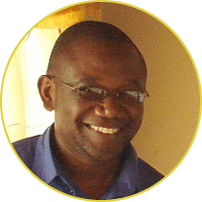 Pastor Joseph Nyamutera
Joseph Nyamutera is a large man with an equally large heart for the Lord who has used his gifts to bring fellow Rwandans out of an unthinkably dark time, leading them to reconciliation into healing and forgiveness; his greatest challenge!

What has made this mission and ministry uniquely insurmountable is the fact of who Joseph is: a Hutu among an evangelical team of Tutsis in the Kigali offices of African Evangelical Enterprises (AEE), that was re-established after the Genocide of 1994 when over a million Rwandans were killed. After leaving AEE in 2010, Joseph along with his wife Esther founded Mercy Ministries, continuing the work of healing and reconciliation.

In 2017, their attention turned fully to Education. Rabagirana Bible College has now opened and registered its first class of students. With this school, they are raising up Rwandans, providing degree programs in Reconciliation, Applied Technology, Bible Courses, General Composition, English, and Computers.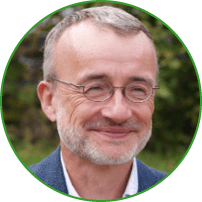 Frank Paul
Frank Paul and his wife Ute have three children. They belong to OJC, an intentional interdenominational community in Germany - sharing life, daily work, resources. OJC-vision and mission embraces churches and society - but focuses on living and offering (mainly) to young people: friendship, a place of belonging, and a sense of direction in Jesus Christ. OJC confirms that the strength as a fellowship lies in the dynamic combination of community living, intellectual and spiritual reflection, and social action. Frank is also a member of the AVM, Alliance of Vulnerable Mission trying to encourage others in intercultural contexts to lean on local strengths, resources and mother tongues.
18 years they lived in Argentina - collaborating a few years with the Kairos foundation (friends and partners of our community) in the slum areas of Buenos Aires. Then they joined an international team of fraternal workers who are accompanying real independent indigenous churches in the Chaco area in northern Argentina.
Homepage OJC
Homepage Vulnerablemission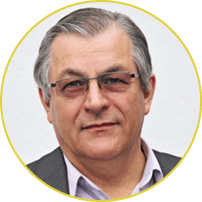 Prof. Dr.
Johannes Reimer
He was born in 1955 in the former Soviet Union and during adolescence he became a believer. In 1976, he moved to Germany with his family. Johannes studied theology in Wiedenest, Hamburg (Germany) and Fresno (USA), and became a pastor in 1985. In 1986, he founded the missions organization LOGOS International with a focus on Eastern Europe. In 1995, he gained his Doctor of Theology and was called to be Professor of Missiology in 1997 at the UNISA (South Africa).

Johannes has a big heart for church planting and reformation. He is involved as counsellor and international speaker and has written more than 20 books and a variety of articles. He chairs The Network for Education and Research in Europe (GBFE). Johannes is part of the wider WEA Leadership as director of Peace & Reconciliation.
Dr. Thomas Schmidt
Allianz-Mission. Co-founder of a Christian NGO in Vietnam. In relation to Community Development he is a practioner with experience and focal points on health programmes for Mothers and Children, microcredits, "Capacity Building" and leadership development.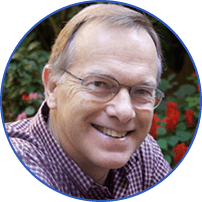 Rev. Dr. Chris Wright
Rev. Dr. Chris Wright is the son of missionary parents. After completing a doctorate in Old Testament economic ethics in Cambridge, he was ordained in the Anglican Church of England in 1977. In 1983 he took his family to India and taught at the Union Biblical Seminary (UBS), Pune for five years as a mission partner with Crosslinks (formerly BCMS). He taught a variety of Old Testament courses at BD and MTh levels. In 1988 he returned to the UK as Academic Dean at All Nations Christian College (Int. training centre for cross-cultural mission), appointed Principal there in September 1993.

In September 2001 he was appointed Int. Director of the Langham Partnership Int.. This is a group of ministries originally founded by John Stott, committed to the strengthening of the church in the Majority World through fostering leadership development, biblical preaching, literature and doctoral scholarships.

Chris is also the Chair of the Lausanne Theology Working Group. He has written several books including "The Mission of God" and the recent "The God I Don't Understand".