Get know our speakers for the conference 2022
Minella van Bergeijk is CEO of Tearfund Netherlands. Minella van Bergeijk has worked as chief editor of a Christian magazine and has worked for Dutch TV as presenter of the program 'Ik mis je' (Missing You). Before this, she was the Alpha Marriage Course coordinator for many years. Earlier, she worked in a women's shelter as a social worker with victims of sexual violence, and she was the city coordinator for human trafficking in Utrecht. Van Bergeijk studied Social Work and Sexology, specialising in Sexual Violence.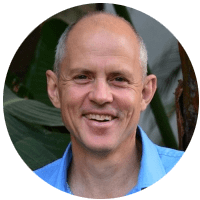 Dr Mark Galpin is a Postgraduate Programme Leader, Tutor & lecturer in Poverty & Justice studies and Leadership at All Nations Christian College in Ware, UK.
BSc (Hons) Environmental Science, MSc (Tropical Agricultural Development), PhD (Agricultural Development).
Mark has been involved in cross-cultural mission and community development for the last 30 years. He lived and worked in East Africa (1991 – 94), where he grew up. In the year 2000, Mark completed his PhD in Agricultural Development at the University of Reading. He and his family served in Nepal, initially with the International Nepal Fellowship (INF) in a number of different programme focused roles and then in senior management. In 2007-8 Mark briefly taught Development Studies at All Nations as a missionary in residence before returning to Nepal to serve as Executive Director of the United Mission to Nepal (UMN) from 2009 to 2016. In September 2016 Mark returned to All Nations as a lecturer and tutor, heading up two of the major streams of the college; Poverty & Justice studies and Leadership. In March 2018 Mark became the All Nations Postgraduate Programme Leader.
Mark is the chair of the Global Connections Integral Mission Forum and a board member of charity 28 Too Many. He recently co-edited a book titled 'Undivided Witness' and has a keen interest in linking theology and community development and seeing the local church act as an agent of change in society.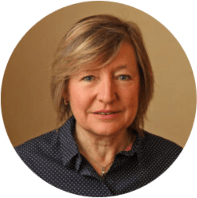 Since 2003, Deborah has worked exclusively within the Christian development sector having been involved with over 150 different Christian development organisations, alliances, networks, academic institutions, and local churches. As one of Deborah's references noted – she is 'passionate for God's Kingdom to come' and has thus dedicated her life to being involved with work that touches the lives of people facing the challenges of poverty, injustice, and marginalisation.

Deborah has a deep lived involvement with Integral Mission, as well as extensive experience in various leadership and facilitation roles. Deborah has experience in network leadership, applied theological foundation, fundraising, cross cultural work, teaching and facilitation skills and has completed a PhD focused on bringing theology and development together. Deborah believes that God is inviting his people into a season of greater global unity and collaboration, one in which the diversity, experience and commitment of the Micah members will have a key contribution to make, and she is excited to be a part of this.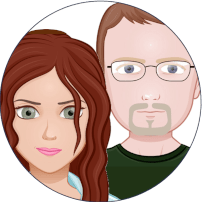 In their transparent and unique style, Neal and Anna share God's Word woven with personal experiences from nearly twenty-five years of full-time missions, including almost two decades of living and working in war-torn Islamic countries. Their passion is for Christ and encouraging others to develop courageous passionate faith in Him.
Neal is a life-long student, practitioner and trainer in the area of shepherd leadership and life development. He has worked with numerous field leaders across multiple sectors in the for-profit, non-profit, para-church, and educational worlds. CRU, Mission Aviation Fellowship, United States Armed Forces, YWAM, Network of International Christian Schools, SIL, IMB, WEC, Frontiers, International Assistance Mission, Avant, and ReachGlobal are just a few of the more than 70 organizations he has served.
Neal holds a Bachelor of Science from Moody Bible Institute in Chicago, Illinois. He has over 15 years of experience serving in the Persian and Turkic regions of the world as a humanitarian aid worker, team leader, and Country Director of a large international team operating in the high risk environment of Afghanistan. In 2010, he and his wife, Anna, joined Barnabas International.
Anna holds a Master's in Educational Leadership from Bethel University and a Doctor of Religious Studies from Trinity Theological Seminary. She is a Bible teacher and occasional conference speaker at international women's events in Central Asia, the Middle East, and in the US.
They have traveled in almost 70 countries providing consulting, training, debriefing, pastoral counseling, leadership, member care, crisis response, developing materials, monitoring global trends and opportunities while developing expertise on cross-cultural risk as they've focused on global workers on the front lines of Central Asia and the Middle East.
Anna's recent book, Facing Danger: A Guide Through Risk and the training Neal developed from it, Risk Assessment and Management (RAM) Training are based on Anna's doctoral dissertation on a Theology of Cross-Cultural risk. These two resources are quickly being utilized by global workers all over the world. Visit her at her blog at http://better-than-gold-faith.blogspot.com/ to learn more.
When they are not teaching, speaking, or facilitating a workshop, they begin their days drinking a cappuccino and end them laughing around the dinner table with their teenagers. Neal and Anna serve with Barnabas International. Their family recently completed five years basing from Turkey and reside in Minnesota during their current home leave.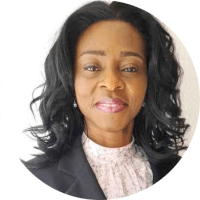 Great Africa Network for Women e. V., Berlin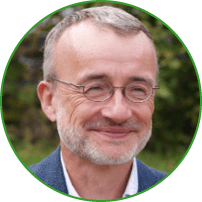 Frank Paul and his wife Ute have three children. They belong to OJC, an intentional interdenominational community in Germany – sharing life, daily work, resources. OJC-vision and mission embraces churches and society – but focuses on living and offering (mainly) to young people: friendship, a place of belonging, and a sense of direction in Jesus Christ. OJC confirms that the strength as a fellowship lies in the dynamic combination of community living, intellectual and spiritual reflection, and social action. Frank is also a member of the AVM, Alliance of Vulnerable Mission trying to encourage others in intercultural contexts to lean on local strengths, resources and mother tongues.

18 years they lived in Argentina – collaborating a few years with the Kairos foundation (friends and partners of our community) in the slum areas of Buenos Aires. Then they joined an international team of fraternal workers who are accompanying real independent indigenous churches in the Chaco area in northern Argentina.
Dr Thomas Schmid works with the Allianz-Mission. He is a Co-founder of a Christian NGO in Vietnam. In relation to Community Development he is a practioner with experience and focal points on health programmes for Mothers and Children, microcredits, "Capacity Building" and leadership development.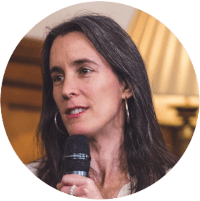 Dr Ruth Valerio is Global Advocacy and Influencing Director at Tearfund. An environmentalist, theologian and social activist. Ruth holds a doctorate from King's College London, and honorary doctorates from the Universities of Winchester and Chichester. She is Canon Theologian at Rochester Cathedral and her home church is part of the 24/7 Prayer Network. She enjoys living sustainably – practising what she preaches and inspiring others as she does so – in the South of England with her family. She is the author of L is for Lifestyle:Christian Living that doesn't cost the earth, Just Living:Faith and Community in an age of Consumerism, and the children's book Planet Protectors: 52 ways to look after God's world. She also wrote the Archbishop of Canterbury's 2020 Lent book, entitled Saying Yes to Life. Ruth is a regular contributor on Radio 4 and the BBC World Service.