Christian Community Development Conference 2020
Fit for the Future? Together Seeking the Wellbeing of the Community
Mo 14 – Fr 18 Sep 2020, Berlin
Are we facing a paradigm shift in our relief and development journey? Though our goal remains the same (we are seeking the wellbeing, the Shalom of communities), we want to ask tough and challenging questions so as to learn from the past, access the current status well in order to be ready and fit for the future.
Change is exciting but also hard. We can become set in our ways, yet hungering for transformation. The Conference Programme is designed to enable us to address this time of perceiving change together.
A practical change is in the location and venue! We will be in Berlin, the capital of Germany and a helpful reminder that we are in a rapidly urbanising world, carrying the history pain and joys which needs healing and celebrating as well as the hope for a better future.
Overview of the Week
On Monday we launch the Conference with a meeting with members of parliament (venue to be confirmed). An opportunity to see, listen and discern together. The Conference will then run throughout the rest of the week on four full days (Tuesday to Friday),
We are excited to welcome Dr Bernhard Ott who will guide us each day in our morning reflections, exploring what it means Biblically and practically to seek the well being of the community in today's context.
Each morning we will then delve deeper into current thematic issues of concern faced by practitioners through a variety of plenary presentations, table discussions, interviews and debates.
An inspiring choice of afternoon workshop tracks will give further opportunity to dig deeper into a topic you are particularly interested in. For those who are new and old to Berlin, we are planning an excursion to see local initiatives.
Evening will be all ample time for networking around topics of interest.
After the conference on Saturday, we will organise some Sightseeing Options (additional charge) in Berlin for those who plan to stay on, e.g. Spiritual City Tour, Sightseeing Boat Trip, visiting the Bonnhoeffer House. You will have the opportunity to sign up for this during the conference week.
CCD Conferences are distinct as they bring theology, practice, fellowship and networking together and provide important learning platforms to enable us all to grow.
Getting to know our Speakers:
Dr Bernhard Ott – daily reflections
Dr Gil Odendaal – changes to aid and development
Jean Johnson – we are not the heroes
Dr Anna & Neal Hampton – theology of risk
Dr Ruth Valerio – embedding environmental challenges into the operations and responses
Dr Vladimir Ubeivolc – church and community transformation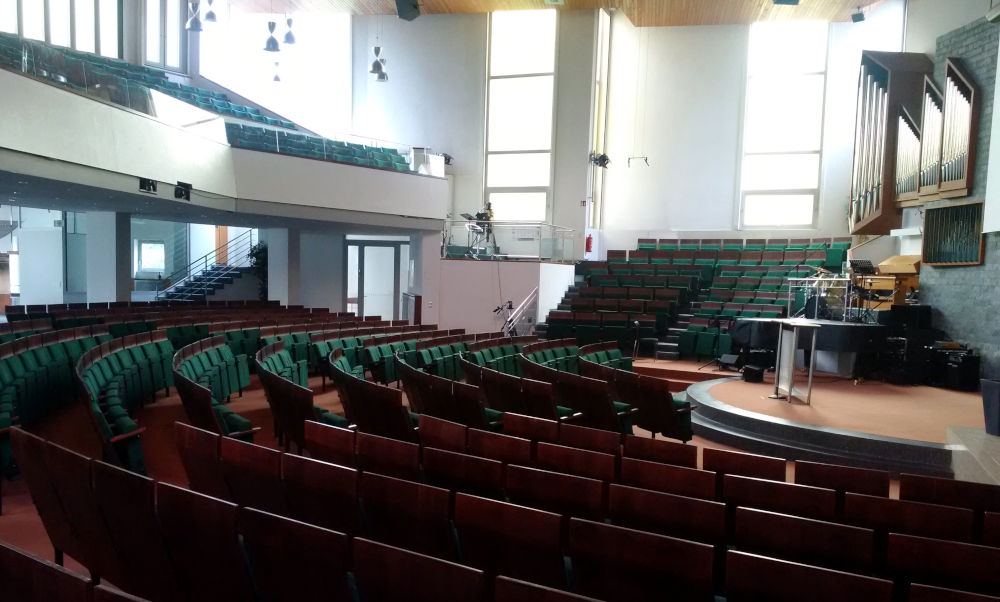 Conference Venue
baptisten.schöneberg
Hauptstraße 125 A
10827 Berlin
This time each delegate is responsible for his or her own accommodation, breakfast and dinner. Lunch and Hot Drinks during the breaks will be offered at the conference venue. Berlin offers a wide range of affordable accommodations and food.
For further information about the conference venue, please visit the homepage:
Conference Fees
Please contact the CCD Manager for questions you may have:
Online Registration
Please note that by clicking the above button you will be redirected to the doo website to proceed with your online registration!